"Larz, Daisy, Creamy, and Darla are pie in the face savants"
They're school girls playing trivia and the penalty for an incorrect answer is a pie in the face. The video is like 45 tight minutes of pie trivia with face-engulfing pie coverage. Zero filler. All four have amazing chemistry and energy and the coverage and reactions are absolutely perfect. Daisy muffling deadpan under a face full of cream is fire.
Randyrex
7/12/23
"Darla's diaper full of condiments"
Darla looking fabulous in a red dress getting ready to go to the prom with her man (he so lucky) anyhow before she arrives at the prom she fills her diaper to the max with beans and other condiments and pieing herself several times very sensual scene now she will have to shower and change clothes if she ever gets to the prom, we are all on Darla's time now. The only negative is we did not see the boyfriend, then again not seeing him we can all wish we were him P.B. Professor Bob
6/12/23
"Head dunks and a strap on"
Darla and Xia get super messy with chocolate Syrup and slime with massive head dunks and to top it off fucks Xia with a strap on so sensual I wih my partner was able to do this to me a must see girl on girl video. Professor Bob
6/11/23
"School girl goes all out"
Darla does it again a short tutorial on how to properly give their partner a hand job with cool whip pies thrown in I wish I had a partner so experienced as Mr Snow has. Professor Bob
6/11/23
"Vegas Dream Team! Darla's 4 (like Ocean's 11)"
What happens when you bring the best messy people in the USA together is a bit like the Ocean's 11 film. You get Darla's 4, an amazing mess from top to bottom... what a fantastic video. You have to watch it for yourself to believe it. It is amazing, 10/10... words can't describe how good it is. I wonder what will happen next time in Darla's 5...
spacewam
6/2/23
This initiation is different than most because a guy is the victim. To me it shows that a guy can get messy with pies, slime and molasses, Darla and goop did a great job in initiating Bob and got messy themselves. I would like to see more male/female messy content. Professor Bob
5/30/23
This live show was the most messiness video I have ever purchased Darla daisy, and the other girls hit every kink that I love to watch, pies slime, erc, their bodies ruling up against each other and some kissing my only regret was I was not In there with them. Professor Bob
5/30/23
"Messy, blind-folded domination. A personal fantasy of mine!"
Basically one of my long time dreams getting dominated in mess. Especially blind-folded, soo hot. Darla and Alana are both gorgeous and can't wait for part 2.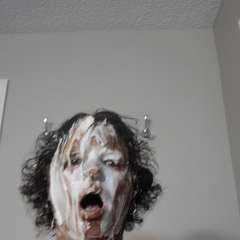 Pie me gently
5/5/23
"I am in love.10 stars for double ended Strap-on... poor belt :/"
Amazing part!

I don't want to spoil too much, but my favorite part is when the part that holds the strap on breaks... huh... I love double ended strapons. A great scene offers just that.

I think /wish in the future it would not be bad to emphasize that type of strap-on more in lesbian clips :) I personally prefer it and would love to see it in your future videos. And of course, the one who wears such a double-ended strap-on also had orgasms... here's an idea to record something like that hehe

A beautiful strong orgasm at the end. Handwork shows how enthusiastically she wants orgasm after orgasm...

10 star video.

Thanks for this experience. As a newbie, this is a totally new world for me and I'm glad I bought this clip.

Greetings from Croatia (Europe)
amanz23
1/21/23
"A Cocoa mess of the Year!"
Loved seeing such beautiful women and gowns get so chocolate covered & messy! The two of them just play off each other well and have such amazing fun together. I look forward to part 2!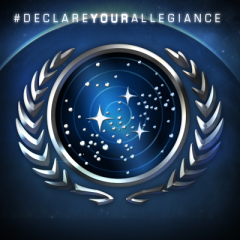 likeszmuddy
10/23/22
"Cute video first time clay"
Very cute video! for messydarla first messy in clay like it alot very cute and cool! And she had fun with friend as well and that fun as well!
spacewam
10/20/22
"Great purchase for those looking for condiment wam videos!"
WAM scenes with condiments specifically have become one of my favorite types. Not hugely into other savory foods for messy fun, so content featuring mayo and mustard are always nice to come across. Few do such scenes as well as Darla. Her genuine enjoyment of getting messy always makes the videos even more enjoyable, and the way she interacts with others in her videos is very pleasant. I would have loved being in Faye's place for this!
paintlover13
7/28/22
Just amazing fun with first time use Honey and how much fun it was. It was great it so many ways and end... next video oh my! No word fits!
spacewam
7/5/22
Oh my what stay about this click that it true amazing what happen in this both so enjoy messy love it bits and head duck and fuck love it!
spacewam
6/30/22
what amazing Initiation for new messy Goddess Athena she was amazing part 1 was amazing and part 2 was even shock better true amazing and when get next video oh my!
spacewam
6/30/22
"Great scene! Cute and very messy :)"
Incredible scene! Ariella is so sweet, and it is fun to watch her getting messy for the first time. She's nervously excited about getting messy which is clear to see before she gets it, but you can see that she warms to it almost immediately.

Darla thank you for making Ariella's Initiation so great, and using an appropriate amount (a lot) of mess!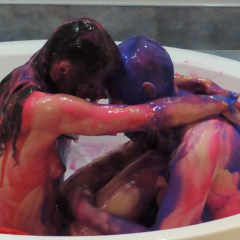 GungeGuyNZ
5/7/22
Pie Day Celebration what amazing fun it was... watch it live and then watch it agian...! so much fun so much enjoy... her come to anothe Pie Day Celebration next year! On time... get joke!
spacewam
4/28/22
"A wam video with the works!"
This is one of the best WAM videos I have ever seen. Darla's enthusiasm for WAM seems very genuine. She massages the condiments into her hair extensively, and scoops the mess into her hands, running her fingers through it. One of the best parts is towards the end where she puts her face in the mess and uses her hair to "mop" it. I appreciate longer WAM content like this as well. Plus, she's quite pretty too! This is the first of her videos I have purchased but it will likely not be the las.
paintlover13
4/7/22
"Has Gaia met her match?"
Darla strikes back and show's Mistress Gaia how to be a Messy Mistress! With all kinds of mess and slop at her disposal, Darla really gives it to Gaia and she couldn't have been happier. I know these two will want more mess together in the future.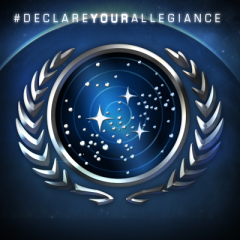 likeszmuddy
3/27/22
"A great introduction of a Mistress Gaia to the Mess Factory!"
Loved this introduction for Mistress Gaia, Darla really got put in her place as the Mess Factory became messy once again. The playful yet brattyness of Darla played off well with Gaia and really showed their love of mess. I look forward to Part Two!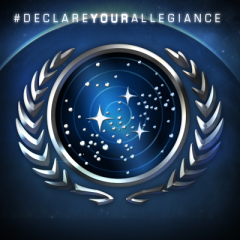 likeszmuddy
3/27/22